Jasmehar Jit Singh Vohra (aka Jassu) was born to Lakhinder jit Singh Vohra and Gurveen Bakshi (formerly Vohra) on 25 April 2003. Jassu, a joy to all he meets, lives with his grandparents Prithi and Guddi Vohra, in Chandigarh, India.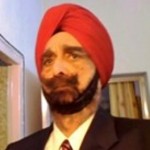 Prithi jit Singh Vohra (aka Prithi) is the youngest son of Captain Jaswant Singh and happily married to Sardarni Jasbir Kaur Vohra (aka Guddi) for about five decades.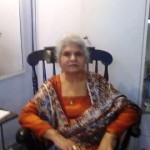 Jasbir Vohra, affectionately called GUDDI, was born on August 18, 1939 in Gujjarkhan-a city now located in Pakistan. She belongs to a distinguished Army family.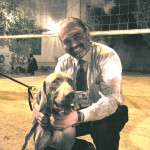 Baljit Singh Vohra (aka Dobin) currently serves as Vice President in the Integrated Development division of the Louis Berger Group (LBG). He is also the lead manager of LBG's UAE branch office located in JAFZA, Dubai.
As per the old records available, VOHRA family's forefathers Lala Kishan Sahai and Sardar Sultan Singh were Collectors in Hazara District during the Sikh Rule. We are the direct descendents of S. Sultan Singh who was the great grand father of Jemadar Kartar Singh.
Captain Jaswant Singh the great Patriarch of our family was the eldest son of Jemadar Kartar Singh. Prithijit Singh is the youngest son of Captain Jaswant Singh. Baljit Singh and Lakhinderjit Singh are the sons of Prithijit Singh. Jasmehar Jit Singh is the son Of Lakhinder Jit Singh.